Growing Together Thinking about ourselves as a church and our mission
---
Life Stories – Louise: A Childhood Calling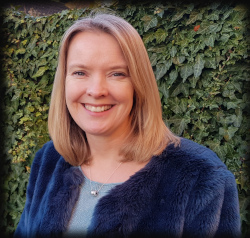 Louise was born 28th May 1974 in Thatcham, Berkshire and her earliest faith-related memories are of Sunday school – sitting in a freezing room on tiny wooden chairs and doing lots of colouring in!
→Read More …
---
Praying into Pioneer Ministry
As a church we are actively praying into pioneer ministry – very much with the extensive new housing build of Ely North in mind.

→Read More …
---
Menu of Mission Possibilities
At the Countess Free Church there are a number of mission possibilities across the life of the church, as well as the opportunities for individuals in their diverse places of work, school and so on. We try and capture these into a simple menu.
Download the Menu so you can peruse, pray and get involved!
---
Worship and Service Go Hand in Hand
Our motto is 'Seeking to Worship, Seeking to Serve'. This keeps things simple and succinctly captures what we are about – God and His love for all mankind.
---
Greater Things than These
Starting 7th January 2018 our new series 'Greater Things than These' will begin. This will explore our desire to see Kingdom Life across the City, for which we seek God for greater capacity among ourselves for Kingdom ministry.
---
Confidence to Lead in Faith
At the Countess Free Church we have a thing about Disciples Make Disciples – each of us not only called to follow Jesus, but in our following helping others to follow too. The obvious question to ask ourselves is 'Who are you discipling?'. Related to this is the question 'If I were to disciple someone one to one, how would I do it?'.
---
Your Default in our Time Poor World
We have written before about how fast paced our lives have become. In our attempts to cram in more activity we can squeeze out opportunities for God-given ministry. The expression many use is being Time Poor. In the worst case we simply have no time for each other …
---
Next Page »