J Team
---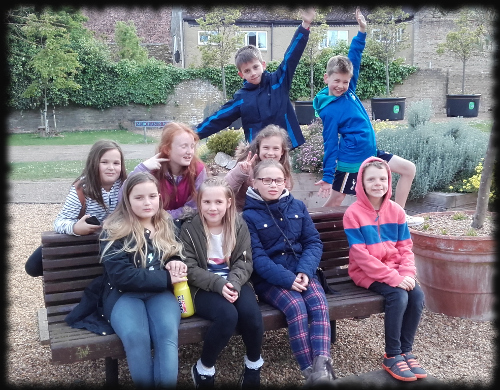 Power Pack
School Years 2 & 3
(age 6 – 8)
J Team
School Years 4, 5 & 6
(age 8 – 11)
---
J Team is a term-time mid-week club for children in school years 4, 5 & 6 (age 8-11).
Meeting on Tuesdays, from 6.30-7.45pm in the Church Hall, there is a weekly subscription of 50p per child. A tuck shop is also open most weeks.
We aim to be a place in the community where children can have fun, grow in confidence and make new friends. Based on a clear Christian ethos the group welcomes all children from across Ely regardless of their background or beliefs.
A varied programme includes crafts, games, movie nights, cooking and indoor sports each term. In the autumn we venture out into Ely under cover of dark for a 'chip crawl' or visit to see the Cathedral Christmas tree, while warmer summer evenings allow us to use the local park for games. Parents are welcome to join us for celebration evenings at the end of term, or to accompany us on our outward bound sessions. Each evening includes a Bible story as we think with the children about how Jesus can speak to us today.
To register simply turn up at 6.30pm on a Tuesday evening after the school term has started!