Growing Together Thinking about ourselves as a church and our mission
---
We Love …
Valentines Day this year is of course quite different. Among the difference is a shift in emphasis from the 'romantic' aspects of love to the other aspects of loving those who help us and look after us. The love for the NHS is a wonderful example right now, as well as a general encouragement for us all to simply 'love our neighbour'.
→Read More …
---
Young People Wrestling with Scripture
At Countess Free Church we don't believe in simply 'passing on' our faith to our young people. No – we would rather they come to faith in Jesus for themselves, discovering they can know and follow Jesus directly!
→Read More …
---
We Cry …
We cry with the NHS doctors, nurses and all frontline staff. We cry with those suffering pain and loss. We cry with the nation as it goes through this hard winter of difficulty.
We cry out to God – bringing our pain to Him.
→Read More …
---
We Have Hope – A Light in the Darkness
We live in uncertain times. The pandemic has struck us all hard. We are left wondering what kind of Christmas we can celebrate, and the New Year for many just adds more uncertainty to the stack. Yet in this uncertain times we – the people who are Countess Free Church – have hope!
→Read More …
---
We Remain Open for Business
Our nation enters into a new period of lockdown: a further time of difficulty and uncertainty. Yet the Countess Free Church remains very much open for business!
→Read More …
---
Church Scattered Takes Initiative
As with everyone else, we continue to find ourselves restricted in what we can do – especially when it comes to central gatherings or events. Yet that certainly does not mean that the church has seized up, or our activity has stalled! At Countess Free Church we are learning to embrace what it means to be scattered, and to see opportunity in many diverse small ways.
→Read More …
---
Life Stories – Nigel: Faith Journey through Cancer
Nigel, born in Chelmsford in the early sixties, always knew deep down that God was working under the surface for him.
In 2012, Nigel truly felt Gods presence during a tough point in his life. Having recently been divorced, he was enduring a career in sales for which he had no passion. It gave a poor working environment and set unachievable targets. He thought that: "there's got to be a better way to earn a living but there's also got to be a more satisfying way to make a life".
Only a few months earlier Nigel had started attending the Countess Free Church, and had decided to let Jesus into his life. After talking to a gardener, a seed was sewn in Nigel's mind and he decided to begin working for himself in the gardening business. Through the newfound peace that the gardening bought, Nigel felt his faith really coming alive and knew that this was God's plan for him all along.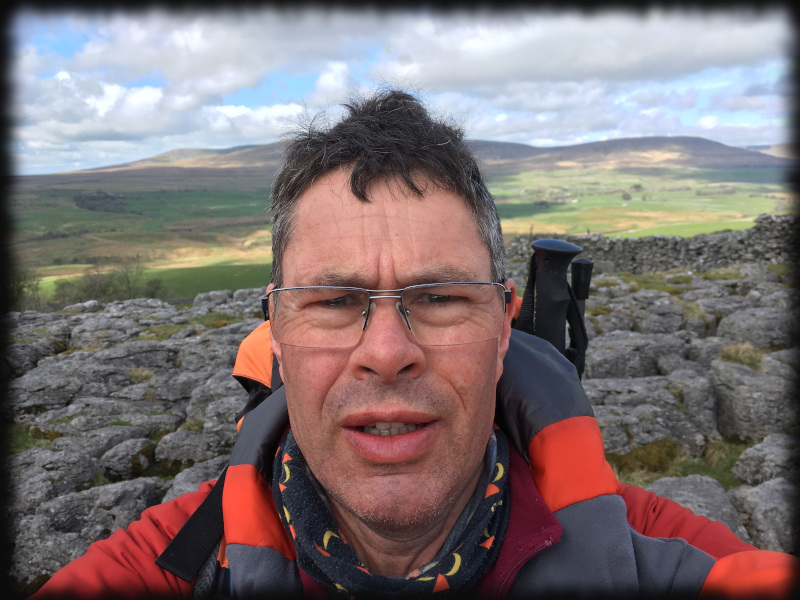 However, not long after this, Nigel discovered that he was unwell. After a visit to the hospital he found out that there was a cancerous tumour in his bladder. Despite all of this, Nigel kept his faith with God strong and trusted that Jesus had a purpose even in the difficulty. He was not nervous and after the tumour was removed, Nigel took regular medications and felt his life return to a peaceful state once again.
He was incredibly thankful to God that he could remain business minded and develop his faith through the Countess Church small groups and Bible studies. In 2015 he was married to Paula, and they were both baptised in that same year.
Unfortunately, in January 2019, Nigel realised that something was not right. The bladder cancer had returned. Upon hearing this news Nigel said, "I felt as if the wind had been knocked out of me." But still, he trusted in God and was grateful that the tumour had been caught early. Nigel felt God's presence through various cancer support groups and was blown away by the openness of the members. He truly felt as if these people had been selected by God to make this hard time far easier.
In October 2019, Nigel decided to have an operation to have his bladder removed. It was a decision heavily influenced by God's word telling him 'I've got things I want to do with you, I'm not finished with you yet'.
Then, on November 11th, 2019, with full faith in God, Nigel had his operation. He went in with an amazing feeling of peace after praying with Paula. Thankfully, he could not have asked for a better recovery or more helpful staff in the hospital for the next 6 days. Despite the operation having similar effects to being in a major car crash for the body, Nigel still managed to enjoy his Christmas dinner 6 weeks later.
Nowadays, Nigel enjoys the tranquillity of gardening and is not limited by the operation. He also regularly helps people out by giving advice in cancer support groups in order to give back to Addenbrookes hospital.
Nigel would advise people to 'enjoy the now' as God is always working. He describes life as something that 'interlocks perfectly, like a jigsaw, but we never see the final picture. We just have to trust in Him'.
---
Nigel with his wife Paula are members of the Countess Free Church.
Story authored by Tom Hawksley.
---
« Previous Page
—
Next Page »