Growing Together Thinking about ourselves as a church and our mission
---
Your Discipleship is Mission Critical
Here at the Countess Free Church we believe that everyone has a part to play, no matter how young or old, no matter how much or little experience they have. God draws all of us together in Christ for His incredible purposes for the world.
→Read More …
---
Life Stories: Yogina – Discovering Peace & Happiness
My name is Yogina. I was born in India to a Hindu family and was brought up with all the Hindu culture and beliefs. Throughout my life I prayed to the Hindu gods and yet I never felt peace or happiness in my heart. I felt like I was in a fight as to whether my prayers were even being heard.
→Read More …
---
Given Lives
As followers of Jesus we look to live out our God given purpose, to take part in the Kingdom mission that He has called each of us to. This means that our lives are not lived simply for ourselves. Nor are they lived just for our own family or loved ones – though they are all very important to us. Our lives are not even lived solely for the church community we are part of, although that too is important.
It means our lives are lived for the people around us: giving beyond ourselves and our own circles. This is worked out in conjunction with looking after ourselves, our loved ones, and those in our extended faith family.
We therefore lead "Given Lives" – lives that are given in mission to those God would call us to. In that way we live somewhat in contrast to our everyday culture, with its relentless focus on the individual and the 'me'
Leading Given Lives does not automatically make us superior to anyone else – we need grace for each day just as much as everyone. It also does not necessarily come easily. It is a costly walk of discipleship that we find ourselves on as we seek to be ever closer to Jesus. It arises from our worship of Jesus, and is inseparable from it.
---
Life Stories – Louise: A Childhood Calling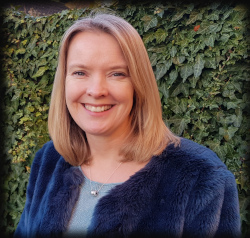 Louise was born 28th May 1974 in Thatcham, Berkshire and her earliest faith-related memories are of Sunday school – sitting in a freezing room on tiny wooden chairs and doing lots of colouring in!
→Read More …
---
Praying into Pioneer Ministry
As a church we are actively praying into pioneer ministry – very much with the extensive new housing build of Ely North in mind.

→Read More …
---
Menu of Mission Possibilities
At the Countess Free Church there are a number of mission possibilities across the life of the church, as well as the opportunities for individuals in their diverse places of work, school and so on. We try and capture these into a simple menu.
Download the Menu so you can peruse, pray and get involved!
---
Worship and Service Go Hand in Hand
Our motto is 'Seeking to Worship, Seeking to Serve'. This keeps things simple and succinctly captures what we are about – God and His love for all mankind.
---
« Previous Page
—
Next Page »