Big Things for Us as a Church
---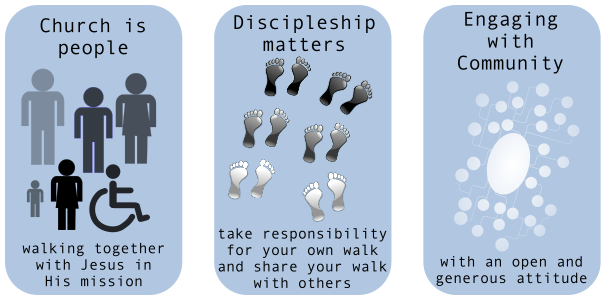 We encourage each person to be actively involved, inviting people to volunteer early on.
We value children, their exploration and their own expressions of faith.
We encourage individuals to take seriously their spiritual rhythms and life, paying attention to their gifts and calling.
We encourage each person to be accountable, within prayer partnerships.
We foster a mentoring & apprenticeship culture and recognise that we are all learners.
We look to develop leadership abilities across all members.
We value our engagement with the community which happens in diverse ways.
We look to minister to people right where they are at.