Who We Are – About Us
---
We want to see Kingdom Life across the city …
Based in and around the city of Ely, we are a church in mission across the city. We seek to follow Jesus Christ as Lord of our lives, and to take the Kingdom life that Jesus brings across the city. We are a baptist church, operating in the city of Ely. We are lively, charismatic, evangelical and welcoming for all ages!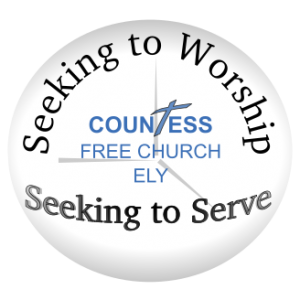 As a people called together to be a local church, we try to be attentive to the Spirit's leading, ready to pioneer to new places & ministries. Sometimes this involves listening to and speaking into the culture around us. We reach out, sensitively yet confidently telling about Jesus through what we say and do. We are about forming community, working like an extended family that is glad to invite others in. We look to nurture faith in all ages, newcomers and the older and wiser.
We do this together, recognising the communal nature of God and the call to discipleship in community. Everyone big or small, young or old brings value, and we try to take everyone with us, at least as far as is possible in our human frailty. So in short we are …
Seeking to Worship, Seeking to Serve
We want to see Kingdom Life across the city
---
The church is a Charitable Incorporated Organisation, i.e. a registered charity with registration number 1166937. It is part of the Countess of Huntingdon's Connexion – read more of the Countess of Huntingdon and the history of the Connexion here. We are also associated with the Eastern Baptist Association (and therefore also the Baptist Union of Great Britain).
The church plays an active role in Christians Together in Ely, and is a member of the Evangelical Alliance. We are also a Fair Trade supporting church, and a Through the Roof partner church.