Two by Two
---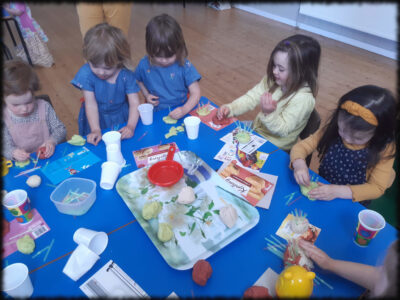 We are now restarting limited sessions of our parent and toddler group. It is necessary to book your place for each session – please go to our Facebook group for details.
Babies and toddlers with their parents and carers enjoy time to play with different activities each week and a friendly atmosphere.
Term-time Thursday mornings, 9.30am to 11am in the Church. A charge of £1.50 per family per session covers unlimited access to the activities and refreshments.
Activities are laid out in the hall to entertain babies and pre-schoolers, based around a theme. We include craft work, painting, play-dough, building and role-play games along with a quiet corner with baby toys for the youngest. Books, jigsaws and threading beads also allow quiet play for the children.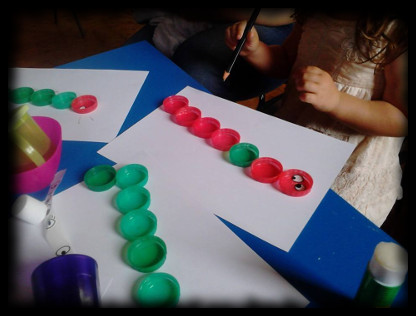 Noisier play occurs in the main Church from 10am as we enjoy music time or play with ride-on toys. Different weeks will bring story-time or parachute games or even tunnels and boxes to explore.
Refreshments are available throughout the morning with fruit and biscuits to accompany tea, coffee and squash. We also include simple cooking activities for the children on occasions, so you may be greeted by the smell of freshly baked bread or pancakes (and the sight of sticky children)!
Volunteers are always on hand to chat or simply point in the right direction for the different facilities. Occasionally there are special stalls selling cards, children's toys, Fair Trade products etc.
So if you have or look after a child who is aged up to 5 years old, you are welcome to drop in!
---
We have a number of dads who come to our Thursday Two by Two group, but we also have occasional special mornings for dads with their kids! For more details please click here.