Rich Tea Community
---
The Rich Tea Community for adults with learning disabilities opened its doors for the first time in January 2020. The group meets regularly on the third Sunday of each month from 3pm to 4.30pm at the Countess Free Church, Ely.
Members of the Countess Church and friends from other churches across Ely have come together to launch this new community to create a space for people with learning disabilities to experience the richness of life in the Christian faith.
Cate Allen, co-founder of the group, said "Rich Tea Community desires for church to become a more accessible place for people with a learning disability. Everyone is of value and has something wonderful to offer. Rich Tea Community aims to be a place where we will all be growing in our uniqueness and learning from each other."
Meetings at Rich Tea Community includes Bible stories and time to share news and reflect, as well as activities such as crafts, music, singing and drama. There are also plenty of hot and cold drinks and biscuits!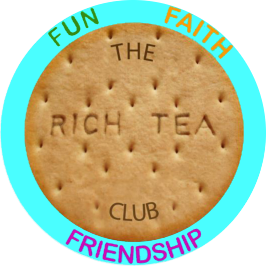 Margaret Human, another co-founder of the group, says, "We would love everyone to come along and join in and have a good time."
You can find our latest dates and more information on this page. Or, please feel free to call Cate on 07938187907.