Week of Prayer – 9th to 16th May
---
A week where we deliberately set time to pray – looking ahead to God's call on us as a church beyond the pandemic restrictions.
All are welcome to join us at 8pm on Wednesday 12th May live in our church buildings – there is room for us to spread out in a big circle – so that we can come together to pray into the life and mission of Countess Free Church.
We will use Isaiah 43:16 – 21 as a focus for our prayers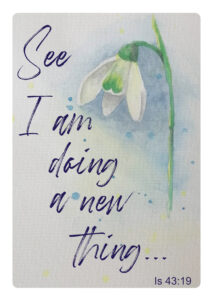 As a church we are have an ongoing discussion about how we will 'be church' beyond the pandemic. This week of prayer is therefore vital as we seek Jesus for His leading. We seek Him for the future ministry that God intends for Countess Free Church. We also encourage our members to make space in the week to pray in their prayer partnerships or triplets. There are also the IPODs – small groups of people praying for their local area.