Church Gathering in the Open Air
---
This Sunday 23rd May (known as Pentecost Sunday) Countess Free Church is gathering outside in the open air. With the ability to gather up to 30 people outdoors, we will be coming together in multiple locations on open green spaces across the city to be church together out in the fresh air.
The gatherings will start at 11am in their respective locations. At each gathering families and individuals will come together to celebrate Pentecost – the effective "birthday" of the church! It is the day that God poured out His Spirit on the first followers of Jesus, empowering them to take the good news of Jesus out to the world. On that day around 2,000 years ago those first believers immediately went outside and started telling the wonders of Jesus.

So it is our joy and privilege to go outside ourselves – sharing with one another, praying for and blessing the city from the different green spaces. Then, continuing in the sense of celebration, having a picnic and outdoor games together.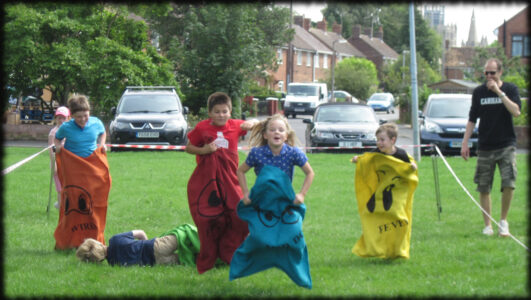 We love having and sharing with visitors. If you would like to join one of our gatherings this Sunday, please use the Contact Us page and we will happily direct you to a suitable location – whilst honouring the current coronavirus restrictions.