Ely Brick Show – Saturday 3rd September
---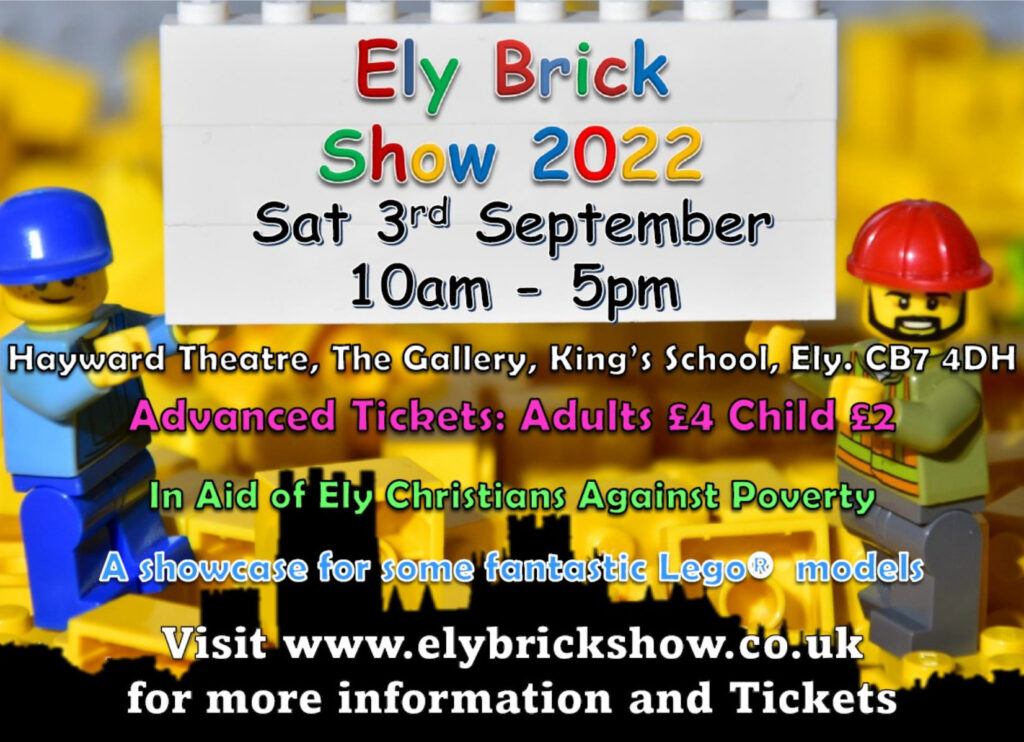 The Ely Brick Show is back, again supporting our local CAP Debt Centre. It takes place on Saturday 3rd September from 10am to 5pm, but the venue has moved. Rather than being at the Countess Free Church, it is taking place at the Hayward Theatre (this is part of the Kings School, and is accessed from The Gallery – the road in front of the Cathedral). If coming by car please use city centre car parks which are a short walk away.
Ely Brick Show was created by father and child duo and is in its third year. After being 'virtual' because of Covid, it is back this year in the real this time is even larger than the original. Alongside Lego models and creations there are traders, a speed build, a minifigure hunt, play area and more! Tickets are £4 for adults and £2 for children (under 3's go free).
More information please click http://www.elybrickshow.co.uk/
The show is again supporting our local CAP debt centre, with all profits from ticket sales going to support our work amongst those weighed down by financial problems and debt.