Jesus Sets People Free
---
Easter Weekend 2016 in Ely. In the Market Square we considered how the things we grasp for in life end up tie-ing us up …
… controlling us, so that we become like puppets to these things, trapped as slaves.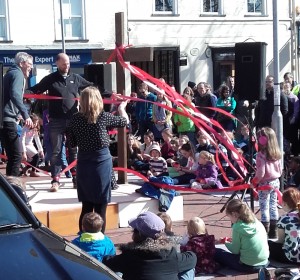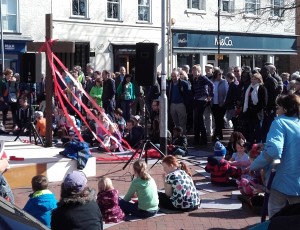 But Jesus came and faced our actions and all these things head on, allowing the powers to do their worst. That led to the cross and the grave. Yet death could not hold him … on the third day Jesus was alive, having overcome the worst the world could muster. With Jesus free from death it means that we can be free from death too. So we come to Easter day, where we celebrate not only the resurrection of Jesus but the new age of his Spirit that Easter day brings.
Easter Celebration, Countess Free Church, 10.30am!