Life Stories – Louise: A Childhood Calling
---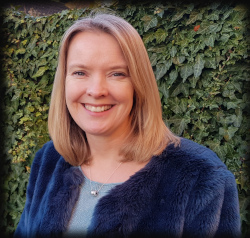 Louise was born 28th May 1974 in Thatcham, Berkshire and her earliest faith-related memories are of Sunday school – sitting in a freezing room on tiny wooden chairs and doing lots of colouring in!
Louise kept going to church when her family stopped, and as a teenager she helped to lead the Sunday school. By then, she knew that she wanted to be a teacher and it was working with the children that drew her to church. Although she didn't have any kind of relationship with God at that stage, Louise now recognises that God used the children to plant her first seeds of faith. "Looking back, I internalised all the stories and the important things from the bible, because I was teaching it to these small children", she said.
When Louise moved to Cambridge for University, she stopped going to church, but God kept bringing people into her life that would lead her closer to Him. She started rowing and in her fourth year she was put in a boat with six other Christians, who invited her to an invitation service. Louise said: "I felt so welcomed and that particular service felt like it was exactly for me."
Louise then went travelling around Australia and America for four months and saw God in the beauty of everything she experienced. On returning home, she gave her life to God during an Alpha course and her faith had a domino effect on those around her – she encouraged the girls that she lived with to go to church and they eventually became Christians too.
Louise reflected on how her journey to faith has gone full-circle. "A lot of how I came to faith was learning through the children. Now, as a teacher, I just hope that I can bring a little bit of God's love to the children and show them what it means to have Him in your life."
---
Louise is a member of the Countess Free Church, and helps serve by leading children's activities that form part of our worship as a church family.
Story authored by Abbey Maclure